Mexico It is the destination that increased the most in UK travel bookings in February and one of the most requested for Holy Week -Top 3-, topping a list of long-distance destinations that has exploded among UK travelers due to the relaxation of health requirements, read the elimination of PCR. Aeromexico will again fly to London from April 1: 9,000 seats with five weekly flights.
A survey of ForwardKeys revealed that flight bookings to and from the UK were fired after the government announced COVID-19 tests will no longer be required for fully vaccinated travelers enter the UK. It is valid for Britons traveling abroad, and who will be exempt from this obligation.
The destinations that are doing the best for the upcoming February holidays are now all ahead of their level at the end of January 2019.
In the lead is Mexico, 68% ahead; Pakistan follows with a 60% advantage; Maldives +55%; Barbados +32%; Qatar +28%.
Mexico and the UK – and British Airways – have had an irregular and changing relationship during the pandemic, mainly due to the restrictions of the Boris Johnson government and its "traffic light" which has conditioned travel and flight operations to the over the past two years.
"Entry restrictions continue to hamper the recovery, despite the strong recovery seen in the UK source market following the easing of entry requirements on returning to Britain. British families are still struggling to travel to sunny European short-haul winter destinations with unvaccinated children, leading to a strong preference for distant destinations such as Mexico, the Maldives or Barbados.which are more flexible on this point, said Olivier Ponti, vice president of Insights at ForwardKeys.
Read more

UK will not ask people who have been vaccinated for a COVID test from February 11


UK reservations encouraged after vaccine testing scrapped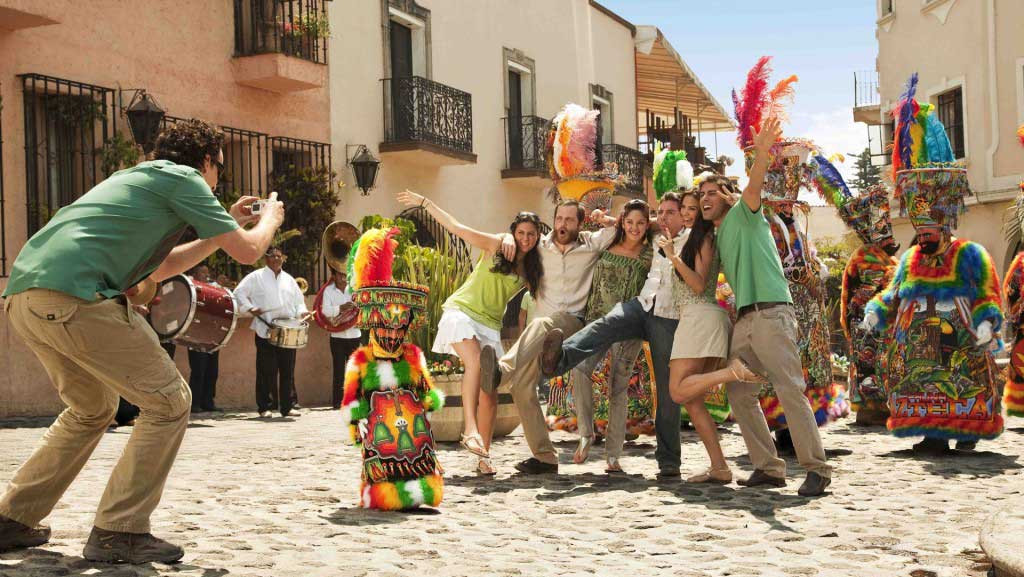 In this context, from April 1, Aeroméxico will again fly to London with five weekly flights on Boeing Dreamliner 787 that will add 9,000 monthly seats to and from Mexico City. He was flying daily before the pandemic.
Thus, the airline will operate more than 330 monthly flights to Europe on six routes, with an offer of nearly 90,000 seats.
"The UK is one of the most relevant global investors for Mexico and an important source of foreign visitors," he said. Giancarlo Mulinelli, senior vice president of global sales for Aeroméxico; "Customers traveling from London to Mexico City can connect with more than 42 airline-operated destinations in the country."
According to data from the Ministry of Communications and Transport of Mexico published in Aviacionline, In 2019, 259,692 passengers were mobilized on the route between Mexico City and London Heathrow.
From January to December 2021, the number of international passengers by plane to and from Mexico was 35.89 million, 78.6% more than that recorded in 2020 and 26.4% less than the 48.79 million who traveled in 2019.
return seasonality
The list of the most chosen destinations by the British "is dominated by long-haul destinations, which offer beach holidays or have a relatively strong market for visiting friends and family), such as Pakistansays Ponti of ForwardKeys.
The day after the UK Transport Secretary's announcement, combined inbound and outbound flight bookings reached 84% of pre-pandemic (2019) levels, departures 106% and inbound flights 47%.
Typical patterns of seasonality have returned and are evident in the recent recovery, with peaks for the upcoming mid-quarter break in February and the Easter holiday period, when looking at confirmed airfares in January, Note ForwarKeys. .
Demand for trips abroad over the extended bank holiday weekend to celebrate Queen Elizabeth's Platinum Jubilee in early June is already 13% higher than in 2019.
Looking at the reservations further, for Easter and the summer holidays, the number of tickets issued is relatively higher than for the next half-term break.
In comparison con esta época del año pasado, cuando el Reino Unido estaba en un estado de bloco limitado, las reserves son, como era de esperar, mucho más saludables, con un 59 % de anticipation para Semana Santa y un 82 % de anticipation para the summer.
"The positive booking trends we are seeing for tickets issued for the Easter and summer holidays are a clear sign of the travel and tourism sector recovering as normal seasonal patterns, as seen during the pre-pandemic return. Well, at least we can see those signs of recovery in Europe and America for now."
Currently, the main Easter destinations are led by Cyprus, whose bookings are 68% above 2019 levels. It is followed by Nigeria with a 35% advantage, Mexico with a 28% advantage, Greece with a 26% advantage and Spain with an advantage. 5% benefit.