Having the opportunity to travel has become a privilege after the pandemic and tourists have started to appreciate it more than ever. Already in June, travel bookings at eco-sustainable hotels skyrocketed 237%according to data from the portal specializing in thematic getaways Weekendesk.es, which places Spain among the destinations where this type of tourism consolidates above the world average (189%).
Doubling the numbers is easy after a summer like 2020, when tourism was hardly possible, but the sector recognizes that interest in environmentally friendly tourism has become more of a priority for the traveler than ever. "Last year, due to not being able to travel abroad, many people had fun and returned to local tourism and they saw that this was the future. This year, we see that the reflection continues and the traveler became aware of supporting the national tourism of producers and small entrepreneurs"says Ruralka's general manager, Rafael Ausejo.
His charming hospitality business has been working on sustainability since its inception in 2002, considering everything from zero-mile dining with local producers to electrifying accommodations. Thanks to its collaboration agreement with Porsche, for example, it has 25 hotels that have universal charging stations for all types of electric vehicles. "We have experiences that allow you to be a shepherd for a day in a hotel in Girona, to pick apples to make your own cider, to participate in the pruning of the vines, now in September… We make proposals that imply that the price increases, but since it's a more special trip, people don't care," defends Ausejo.
Residence Hotels, part of the Cenizaro group, have also made new commitments to promote conscious tourism on the islands of the Maldives and Zanzibar. Through the Earth Basket initiative, the chain aims to give visibility to local biodiversity and provide fresh local produce for consumption, rehabilitating degraded land. In addition, it has incorporated solar panels with which it calculates that approximately 25% of the energy consumption of hotels will be covered. Its communication director, Liza Quddoos, considers that the main thing is to provide sustainable solutions in the different stages of the trip: "Reducing the use of paper and plastic, reducing the daily change of sheets and towels or inserting QR codes in menus can be part of the first steps towards sustainability".
For the founder of Nadiu Viatges, Franc Famadas, social sustainability is as important as ecological. Visits from its responsible tourism agency have tripled since June since, as noted, the pandemic has influenced traveler awareness. "It helped me to see that the problems can be global, not just in my house or in my country. Therefore, we have to take care of the environment in the backyard of the house, in the neighbor's house and in Africa, South America or wherever we go on vacation", he specifies. The flagship destinations of your agency are still abroad, in Tanzania and Costa Rica, but, after the health crisis, it is is reinvented towards local tourism, with trips to Asturias, the Basque Country or the Aragonese and Catalan Pyrenees."Before, we didn't even have it in mind", admits Famadas.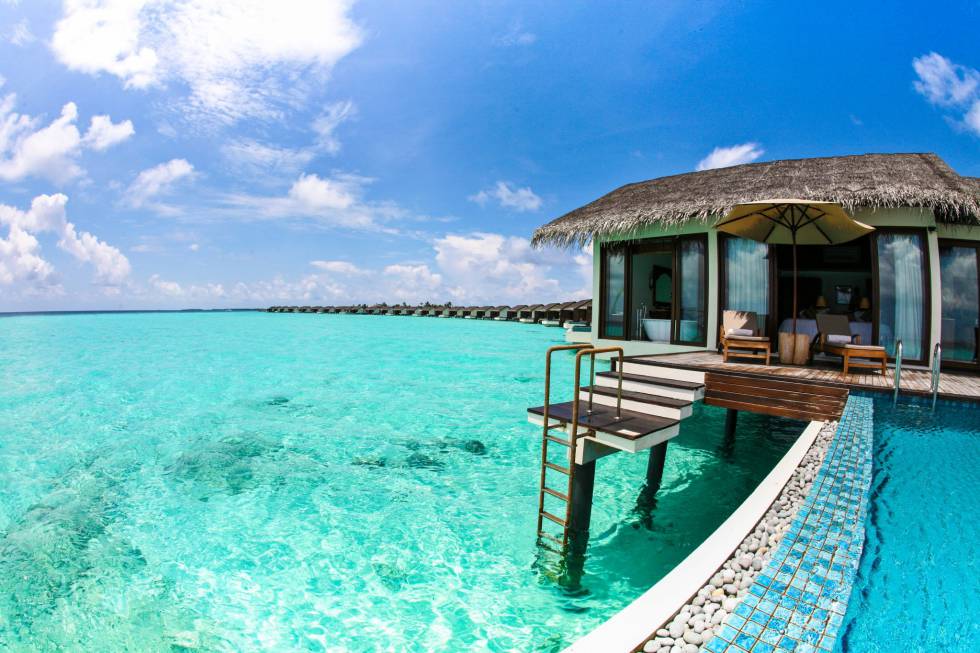 However, it is the tourist himself who holds the key to becoming an engaged traveller. This is reported by travel technology company Kiwi.com. Among his recommendations for generating a positive impact are travel in low season and for longer, favor transport such as the train or direct flights, choose lesser-known destinations, and favor companies that care about the planet. Many of them, such as avoiding long-distance travel or crowded destinations (London, Paris, Madrid…) have materialized in the sales of these holidays, according to the vice president of business growth, Mario Gavira.
Remember, however, that it is still early to know whether this new trend is due to a change in consumer mentality or is simply linked to the limitations caused by the coronavirus. "We are in the midst of a storm that has changed traveler behavior in a very profound way, but we don't know if it's something temporary or if it's changed forever," he concludes.