Constantino Cavafis (Alexandria, April 29, 1863 – April 29, 1933) died of laryngeal cancer; his life, of double appearance, was torn between that of an impeccable civil servant and that of a man who loved "forbidden pleasures", as the poet called them for himself Luis Cernuda, one of his readers and who included him, in an interview dated 1956, among the greatest poets in the world; and, on his own, he read it in English translation.
Cavafis at the age of thirty wrote the poem Candles"The future days stand before us / like a row of little lighted candles,…". For this poem he received the nickname "poet of candles", the only decently publishable of two other well-known ones.
He comes from an aristocratic family. When the father died, the family broke up and had to emigrate, first to London with a few relatives, then to Liverpool, then to Constantinople. Then other trips: Paris and three to Greece. And he never left his Hellenic Alexandria again.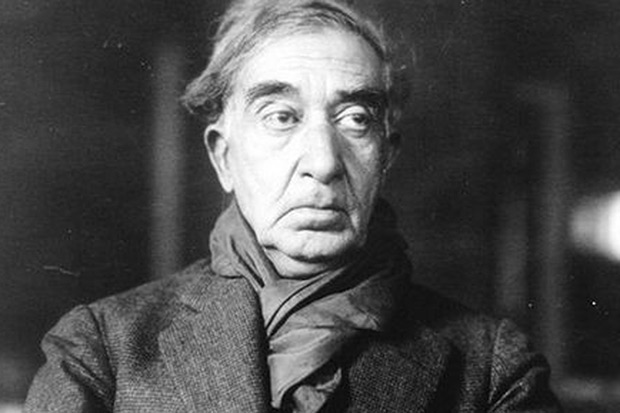 His few poems have also been published. In loose sheets, small booklets and occasional publication in magazines, newspapers (including the Mercury of France, 1919), were read primarily by friends and family. Cavafis with his publications made a self-anthology that critics named it canonical poems to differentiate them from the others: those not collected or not published.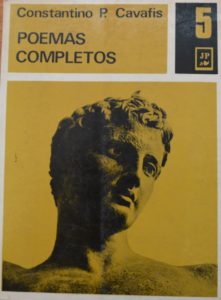 Due to its theme, his poems can be collected into three general sections: the historical, the brief, and the voluptuous. He defined himself as a "historical" poet since he used themes from classical Greece and versified them in modern Greek with a style "at the limit of poetry and prose", according to the definition of Francisco Torres Córdova. It should be noted that Cavafis only takes moments from the story, those that allow him to link his poetry. These moments in history are used with the sensibility of the poet, not with the rigor of the historian.
Among the historical poems, the best according to critics, "Ítaca" is to be cited for its additional popularity. Some and others have abused the poem to the point of being part of self-help readings; or read aloud by Sean Connery, Joan Manuel Serrat or José María Pou. The Catalan musician Lluís Llach titled a musical Trip to Ithaca (1974).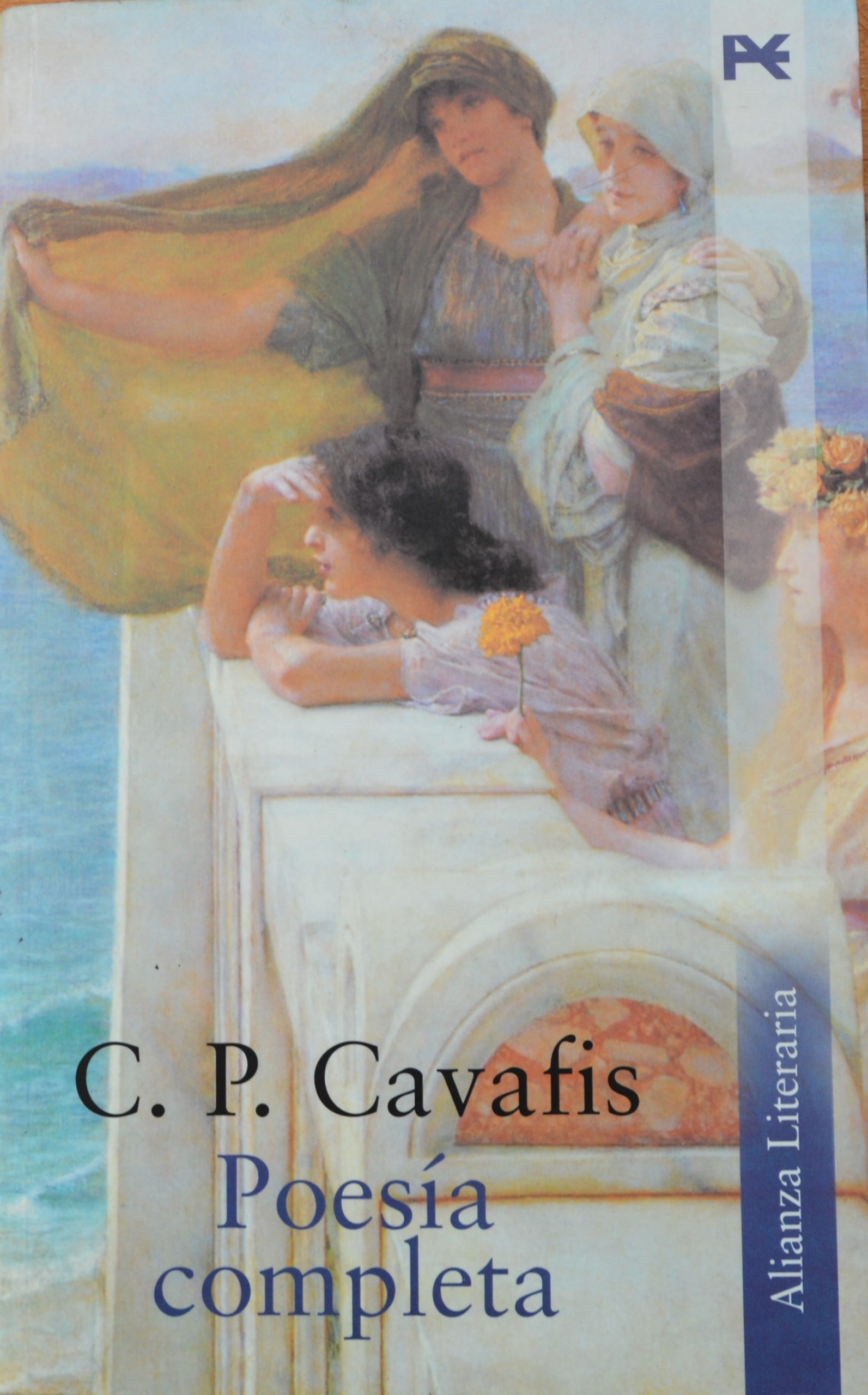 Cavafis worked on ugliness to make his poetry: miserable brothels, dirty clothes, decrepit old age; and also with the brilliance of Byzantine art and youth.
THE SOULS OF THE OLD
In their old worn out bodies
the souls of the old dwell.
How much pity they inspire
and how monotonous the miserable life they lead.
But how they tremble at the thought of losing her and how
simp
to those who are contradictory and confusing
souls, who support —tragi-comic—
under his leather skin.
(Translation by José María Álvarez. MONDADORI)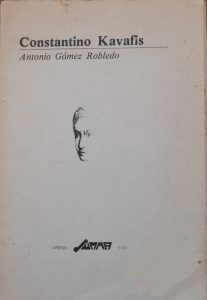 The Guadalajara Review Sum published the essay Constantin Cavafyby Antonio Gómez Robledo, probably dated 1983. This essay was previously published in the magazine Colegio de México, dialoguesin 1982. There, the former Mexican ambassador to Greece analyzes some poems, including The city, where he maintains: "There is no way of escaping or exempting oneself from the human condition, from its congenital finitude that poetry and philosophy have expressed as closure, frustration or death. There is no escape, for, as Kempis wrote, 'wherever you go, you take yourself', and for this, as he would later add, 'many have been deceived by displacements Parks…' ".
You won't find new lands or other seas,
the city will go with you. You will wander through its streets, through them.
In the same neighborhood you will grow old,
and under the same roof your hair will turn white.
You will always come to this city. don't plan to go there
to another site. There is no boat or road for you.
By ruining your life in this little corner,
All over the world you have destroyed it.
(The city. Fragment)
Although not indicated, it is likely that the translation of this poem is by Gómez Robledo.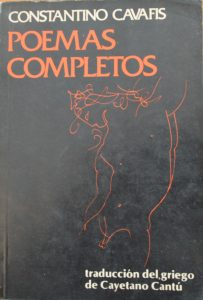 Cayetano Cantú translated Cavafis into Spanish. Commenting on others, he said: "I care a lot about the sound of words and Cavafis is full of vowels. Other translations, like those made in Spain, I find a bit difficult. The important thing when translating him is to pay attention to the endings, because the last lines of his poems always leave you bewildered".
The poet Elías Nandino recommended reading the Porta Alexandrino. Generous, gave the book Complete poems in the edition of Juan Pablos. He confided to Morán del Castillo, in 1982: "…and in this last stage of my life, I feel that the Greek Cavafis completely fills my spirit."
Hugo Gutiérrez Vega in an interview on Cavafis for The day (2013) state: "…in life it was accompanied by silence. Now, in death, he is accompanied by the admiration of his millions of readers, since he is undoubtedly one of the most visited and revisited poets by those who love poetry".

Post views:
twenty